Contract Laboratory's Partnerships
Contract Laboratory welcomes high quality Business, Technical and Media Partnerships. If your company or organization is interested in establishing a Media, Technical or Strategic Business Partnership with us, please contact us at 1-855-377-6821 or email us
The following is a list of Contract Laboratory's current Partners:

Cambridge Healthtech Institute
Cambridge Healthtech Institute's renowned conferences are the underpinning for all our other information resources. Each year, approximately 60 conferences are held throughout the US and Europe. Conference programs are designed to be a useful, timely, and effective supplement to specialized journals, newsletters, and other meetings.
Center for Business Intelligence
The Center for Business Intelligence is a world-class conference company that focuses on producing high-level programs for executive decision-makers who face strategic issues in domestic and international markets. CBI has provided information and networking opportunities for thousands of executives in industries such as pharmaceuticals and biotech.
IQPC
IQPC provides business executives around the world with tailored practical conferences, large scale events, topical seminars and in-house training programs, keeping them up-to-date with industry trends, technological developments and the Laboratory landscape. IQPC's large scale conferences are market leading "must attend" events for their respective industries.
Pharma IQ
Pharma IQ, a division of IQPC, provides a forum to address the critical issues facing the Pharmaceutical Industry today. Pharma IQ utilizes workshop, conference and training course formats to facilitate a learning environment for pharmaceutical professionals working in all areas of drug development: from Discovery to Post-Marketing.
Pharmaceutical Education Associates, LLC
Pharmaceutical Education Associates, LLC addresses the most critical issues facing the BioPharmaceutical Industry. Our program development team has many years of experience with both Industry and Government Agencies.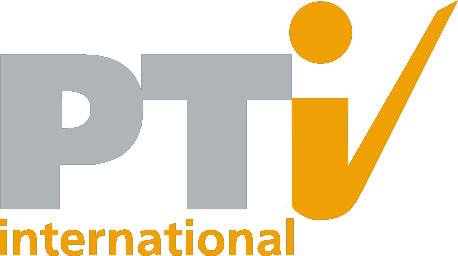 Pharmaceutical Training Institute
The Pharmaceutical Training Institute's international's mission is to provide strategic performance improvement solutions to Pharmaceutical, Biotechnology, Drug Delivery and Medical Device professionals. Focused on Laboratory compliance, PTi combines research with training and measurement to facilitate the growth and advancement of our client-partners.
Strategic Research Institute
The Strategic Research Institute creates, produces and manages conferences covering industry specific business-to-business topics. Our globally recognized events provide powerful business research, education and information, which relates directly to market trends, global competition and technological change.